Secure Password Criteria

When you log in the first time, you will be prompted to change your password. You will need to change your password every 12 months.
All Passwords MUST:

Equal to or greater than 12 characters

Contain both upper case and lower-case letters, as well as numbers and special characters (#,$,% etc)
NOT contain any part of your first or last name or login name

NOT be set to any well-known or knowingly compromise password
NOT a previously used password
Setting good passwords
A good password is one that you can remember without having to write it down.
A good method of setting passwords is known as "Pass Phrases" where your password is set to a full sentence.
Good Examples:
Ienjoywalkingonthe5th!
That8thDuckLooked@Me

Bad Examples:
123456789Qwerty!
Thisismypassword2020!
I know my password and want to set a new one
Click on the "Know your password and want to set a new one?" button above and then fill out this form:
I do not know my password
Click on the "Don't know your password?" button above and then fill out this form: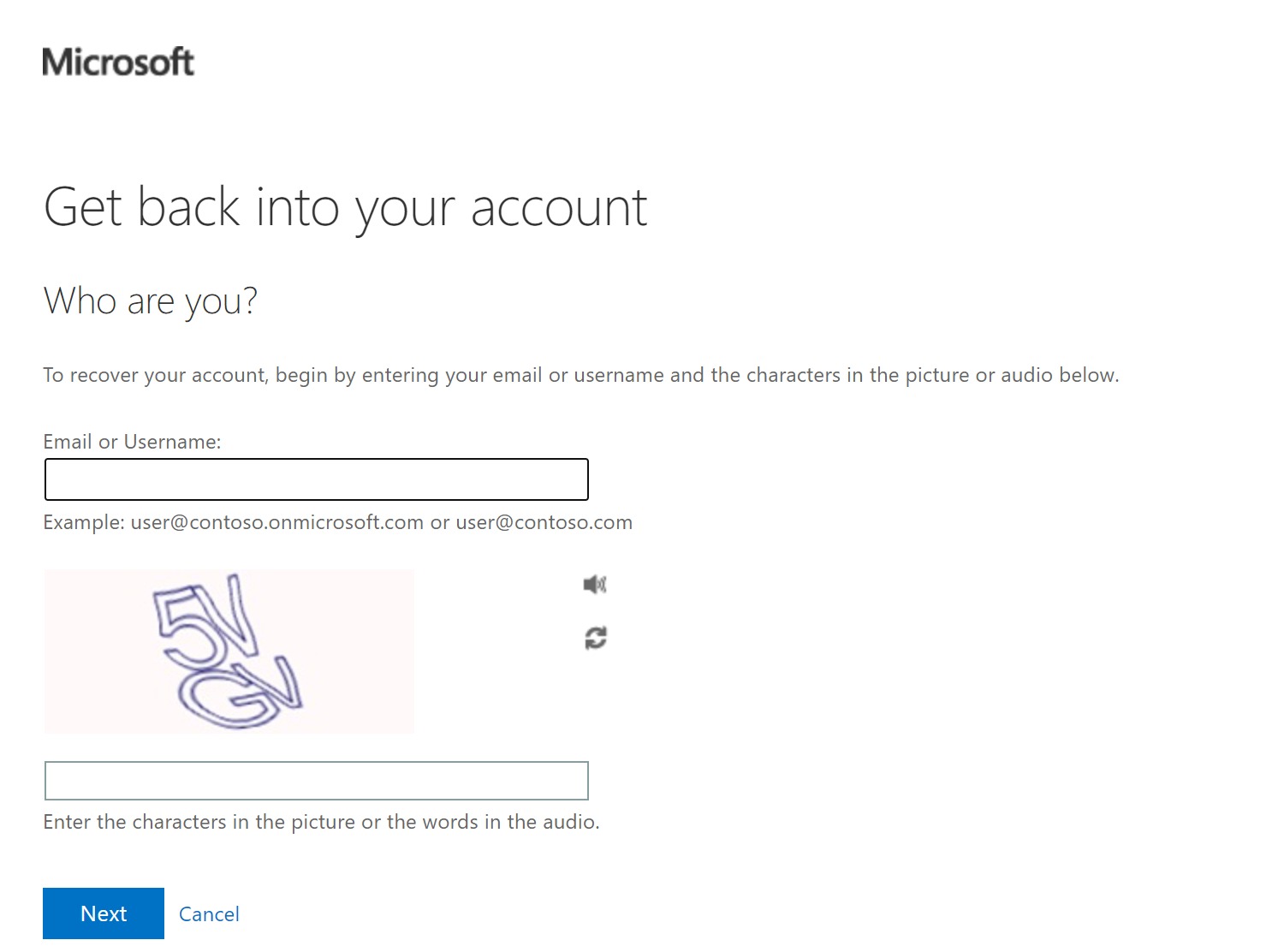 Select "I forgot my password"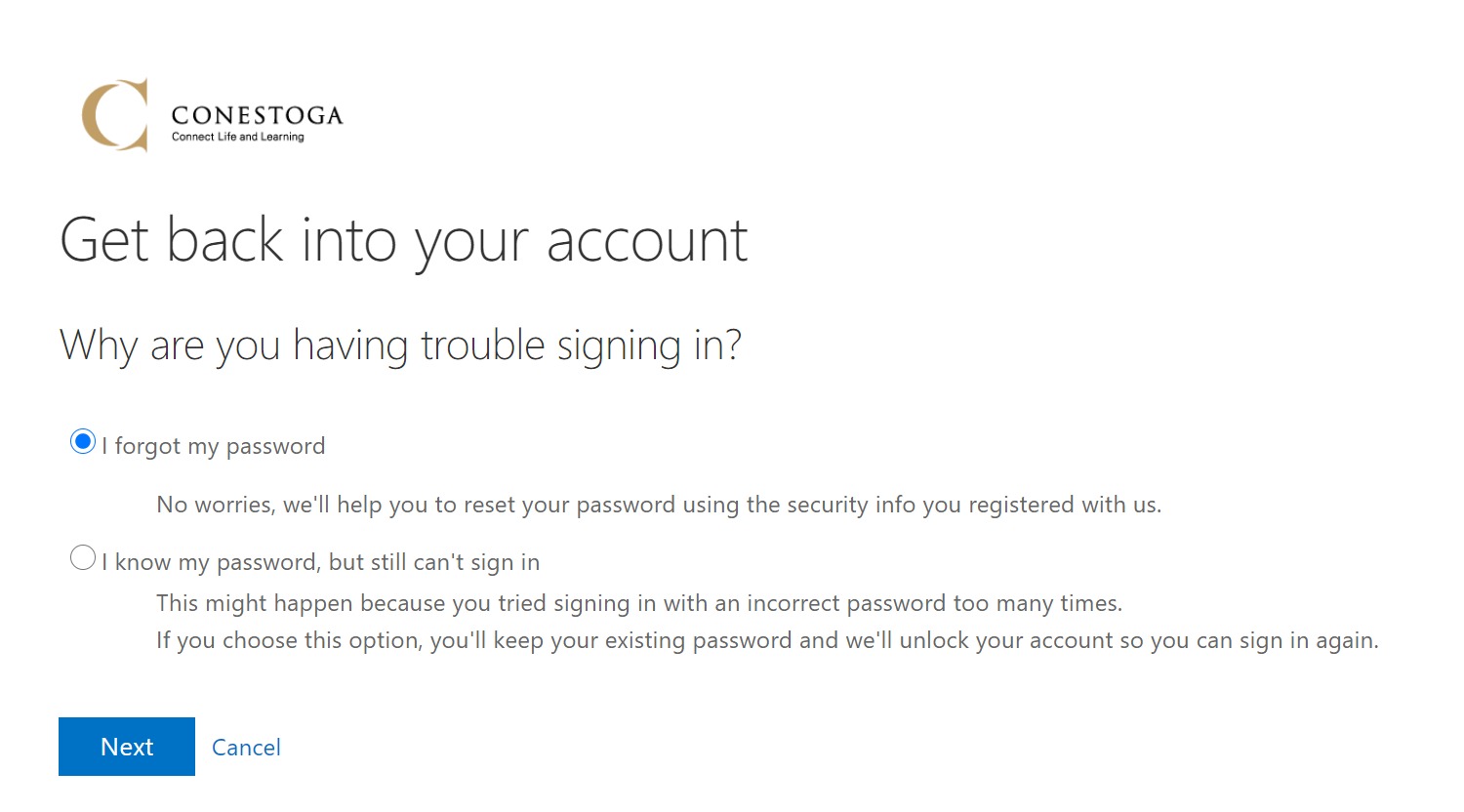 Select a verification method, then follow the steps as prompted.
Setting up Self-Service Password Reset and Multi-Factor Authentication
Most of the college systems can be accessed with your Condor ID, which is authenticated by Microsoft.  So even though you are signing in as myname@conestogac.on.ca, it is a Microsoft based server that is validating who you are and what you can access.  Because of this partnership, we are able to use Microsoft's robust multi-factor authentication system and their self-serve password reset.

To enable this, you first have to log in and set up your security settings through Microsoft.

Step 1: Logging in to Microsoft Security

(a): Go to https://mysignins.microsoft.com/security-info and login with your Conestoga email and Password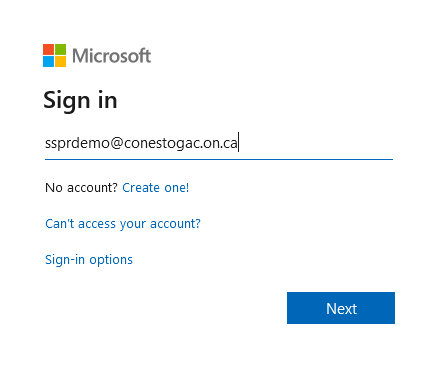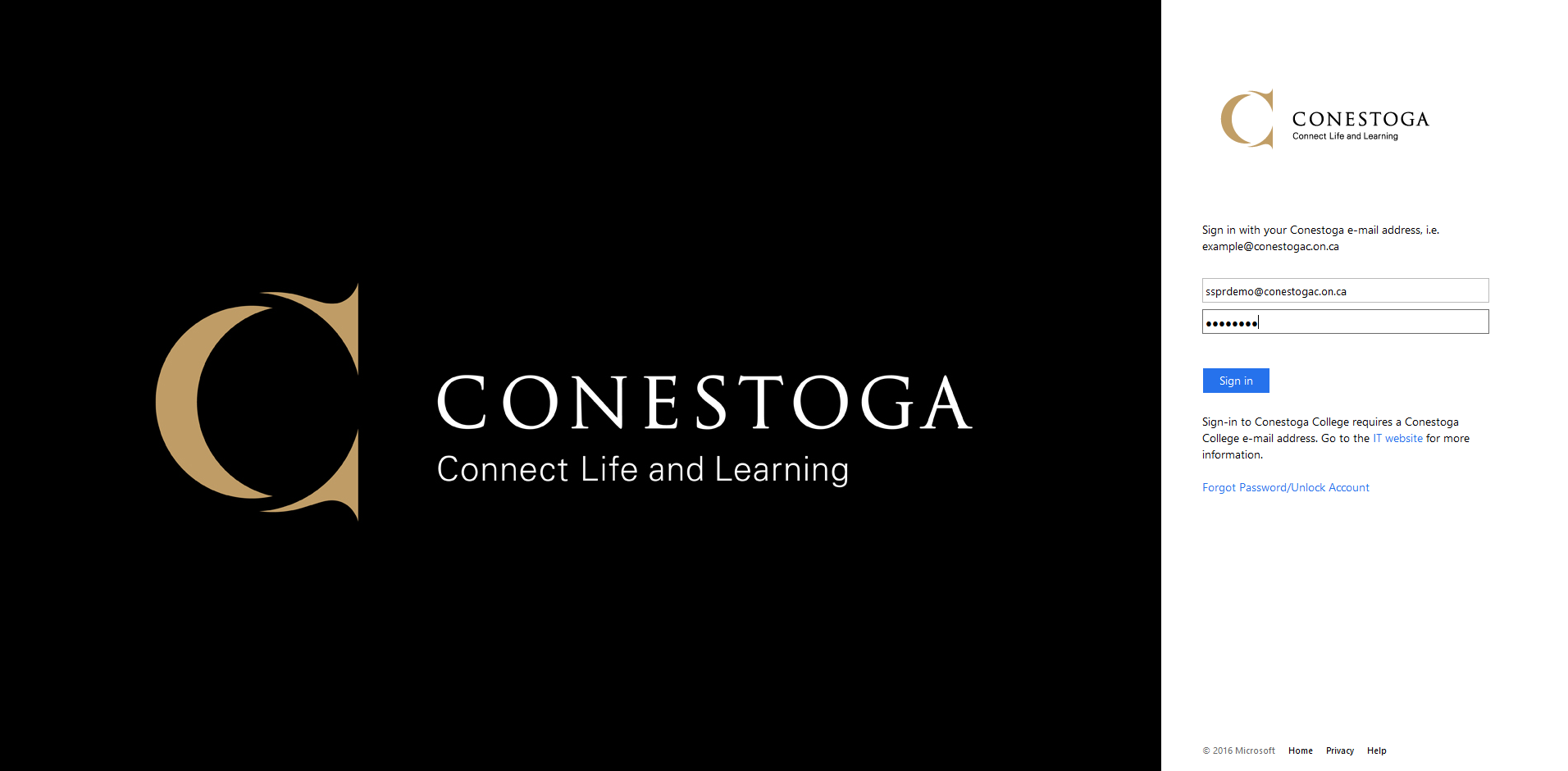 (b): It does not matter if you choose to stay signed in or not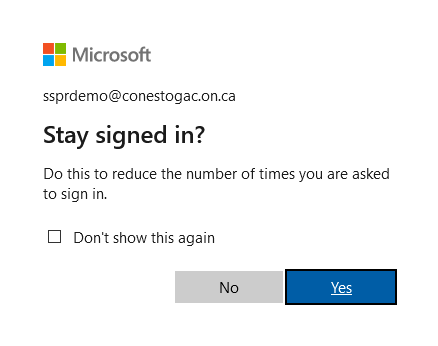 Step 2: Configuring your authentication methods.  
This means the ways in which Microsoft will confirm that you are you when you try to reset your password. 

You will have to add at least 1 method of authentication. We recommend using at least 2 methods, and 3-4 is encouraged, if possible.

Authenticator App

 

(a): You will be brought to a page asking you to add a method. In this step, we will look at the Authenticator App.




(b): Click on "Add method" outlined in red in the previous screenshot. The default option is "Authenticator app", click "Add". (image)





(c): Follow the instructions in the pop-up to download the Authenticator app. You can also click on the "Download now" link to get step-by-step instructions. (image)





(d): Continue following the steps, in the app, choose to allow notifications, then click the + button in the top right corner of the app, and select "Work or School" account. (image x 3)







 (e): You will be shown a QR code on your display, you have to scan this QR code with your phone's camera. (image - need to block/blur the QR code)





(f): You will see your account listed in the app. (image)





(g): Click "Next" on your desktop to verify the setup. Then you will be prompted to approve the notification in the app. (image x2)






(h): The pop-up on the desktop will show that the notification is approved, click "Next". (image)





(i): You will see the Authenticator app added as a method. (image)




Phone Authentication 

 

(a): Add a second method by clicking on the "Add method" button, then choosing "Phone". (image)


(b): Select Canada as the country, and then enter your cellphone number, and click "Next". (image)


(c): Enter the code that was sent to your phone. (image)


(d): You will be notified that adding the phone was successful. (image)

Email authentication

 

(a): Add another method, "Email", then click "Add". (image)


 (b): Enter your personal email address, then click "Next". (image)


 (c): Enter the code that was sent to your email, it may take a few minutes to show up, then click "Next". (image)


(d): You will see that your email address was added to the list of authentication methods. (image)

​