Remove old devices
Additional features
Get connected to the Wi-Fi
Remove Old Devices
Log into your OWA

, by either clicking the link or going into MyConestoga and choosing the OWA icon.

 

Cl

ick the

Settings

icon. 

In the 

drop-down menu

select the

Options

list item.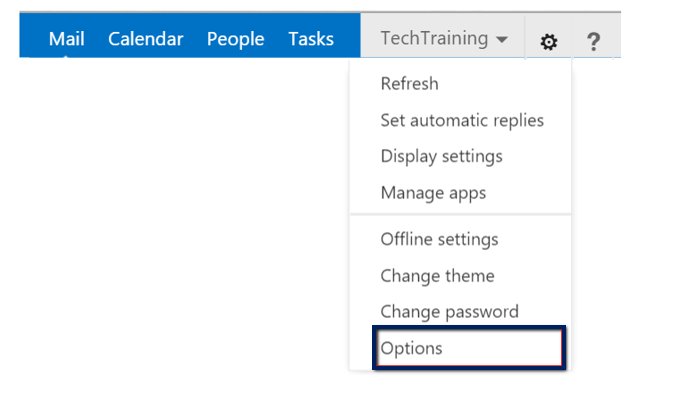 Next:
S

elect

Phone 

from the menu. 

This will display a list

of all the devices signing in to the network using your credentials.  

Remove any devices you believe may be locking you out by selecting them and clicking the Delete

icon.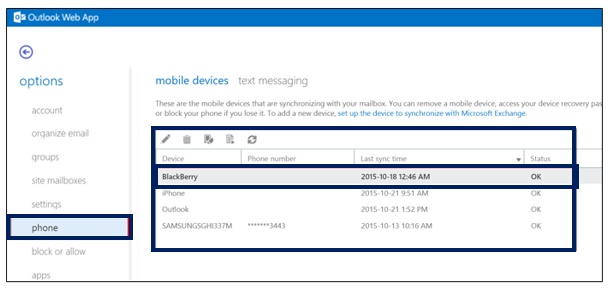 Additional Features
Use the icons above the Mobile Device list to:
A.  Edit the list of devices.

B.  Delete a device.

C.  Remotely Wipe a device you have lost or had stolen.

D.  Generate a Log of all the connections on your account.

E.  Refresh all connections. ​