Remote Computer Lab Access

Remote computer labs access is available for some classes

Your instructor will need to provide IT with a class list and the lab room number to access remotely.

Step 1: You must have Pulse Secure VPN client installed before using a remote lab computer. Please visit https://it.conestogac.on.ca/support/vpn#pulse for instructions on installing and configuring the Pulse Secure VPN client.
Step 2: Access the Remote Computer Lab webpage (https://remoteaccess.labstats.com/conestoga-college)

Step 3: Select the lab which has been assigned to your class: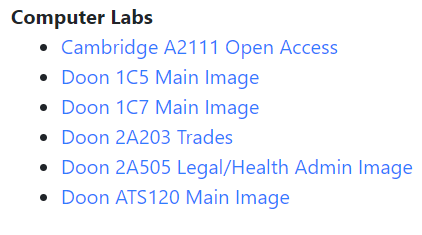 Only available PCs will be listed.
Step 4: Click Connect to start the download the RDP file for the PC you selected.


Step 5: Click Download and open the connection file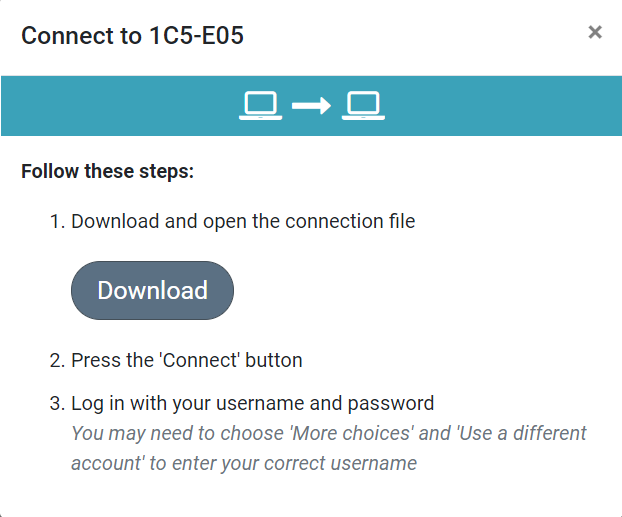 After the file has downloaded -> Open File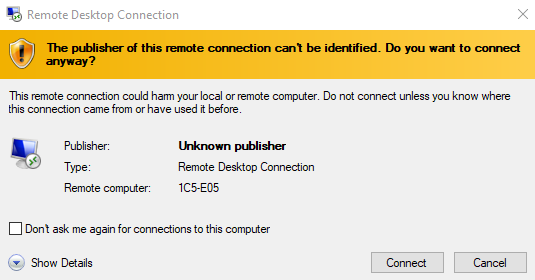 Step 6: Select Connect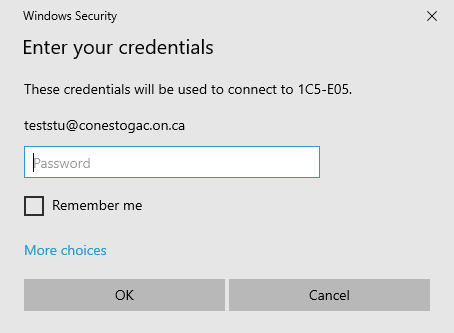 If the default name is not correct -> select More choices, Use a different account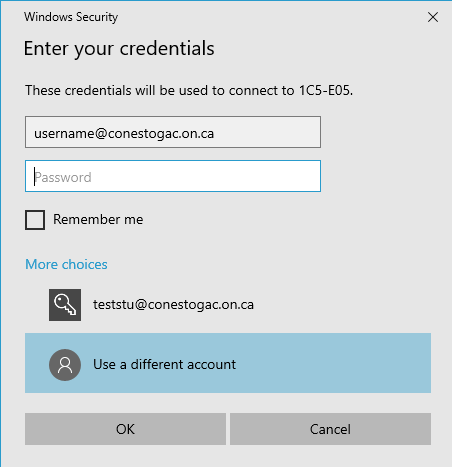 Step 7: Login with your full username: username@conestogac.on.ca along with your password

You should now be remotely connected to a College Lab PC.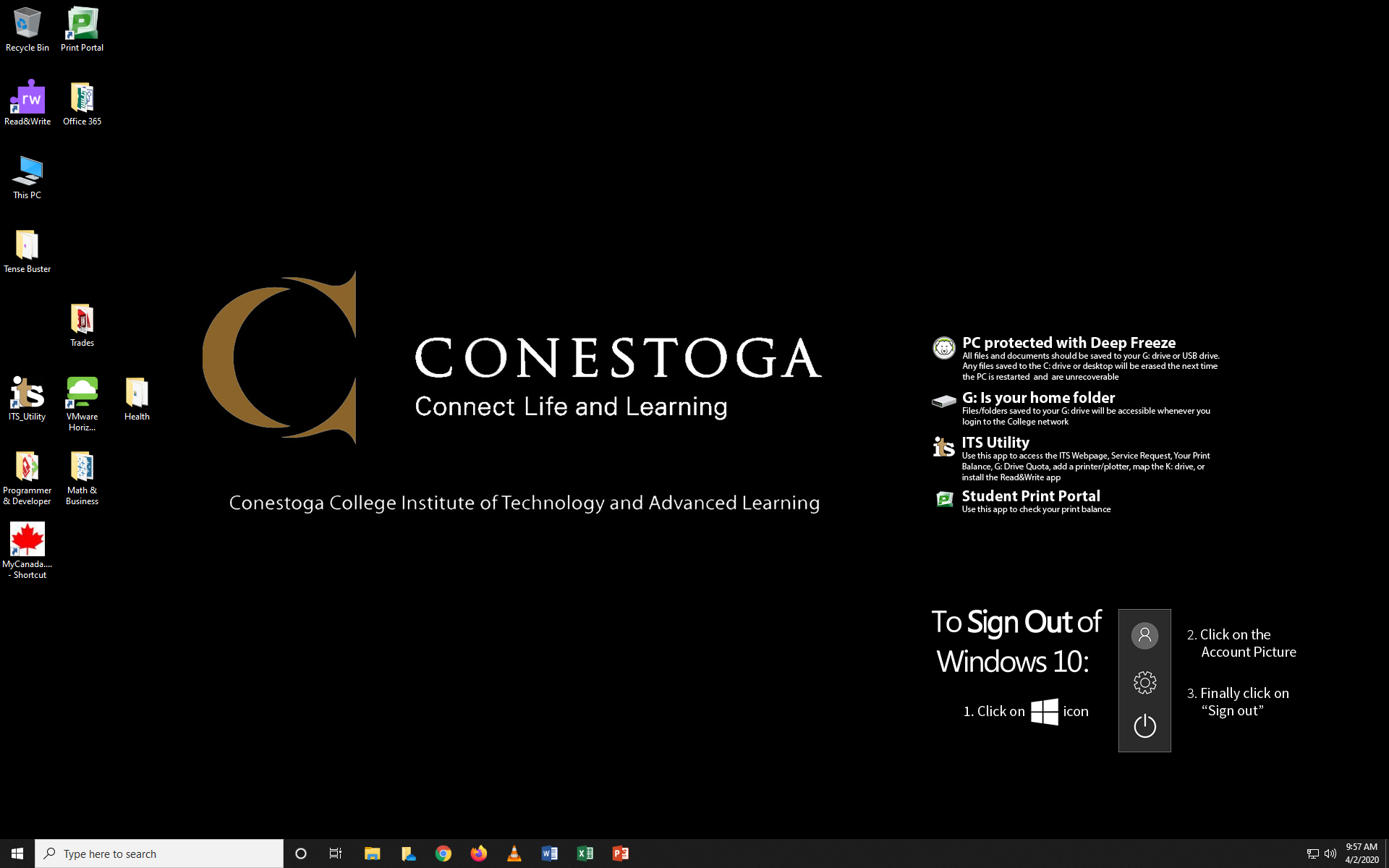 Step 8: Remember to sign out or restart the PC when done.