Remember to sign out or restart the PC when done.
Do not shut down the PC.
Remote computer lab access is available for some classes.

Your instructor will need to provide IT with a class list and the lab room number to access remotely.

Step 1. You must have Pulse Secure VPN client installed before using a remote lab computer. Visit Off-Campus Access for instructions on installing and configuring the Pulse Secure VPN client.

Step 2. For macOS users only. You will need to download the free Microsoft Remote Client app from the Apple app store.

Step 3. Visit:
Step 4. Select the lab which has been assigned to your class or select an Open Access Lab. Open Access Labs do not require a class list from your teacher. Only available PCs will be listed.

Step 5. Click Connect to start the download the RDP file for the PC you selected.


Step 6. Click Download and open the connection file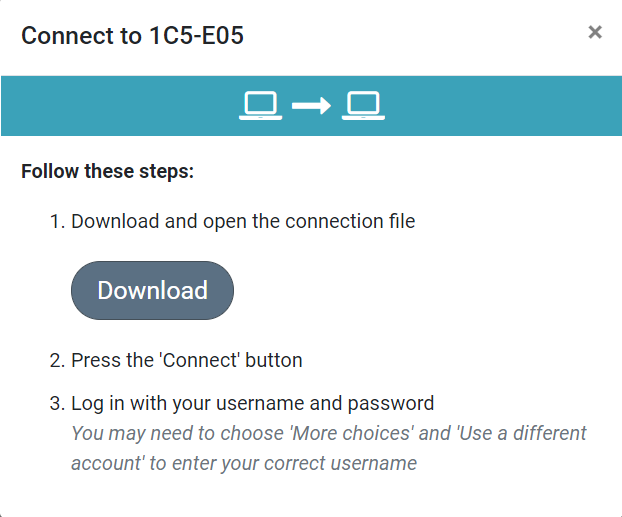 After the file has downloaded -> Open File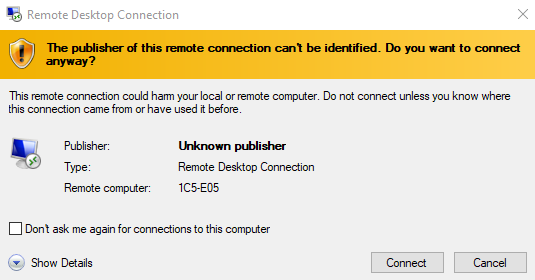 Step 7. Select Connect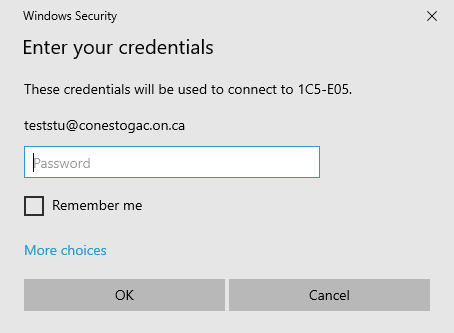 If the default name is not correct -> select More choices, Use a different account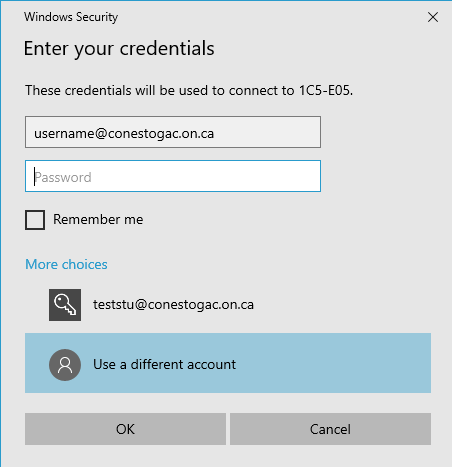 Step 8. Login with your full username: username@conestogac.on.ca along with your password

You should now be remotely connected to a College Lab PC.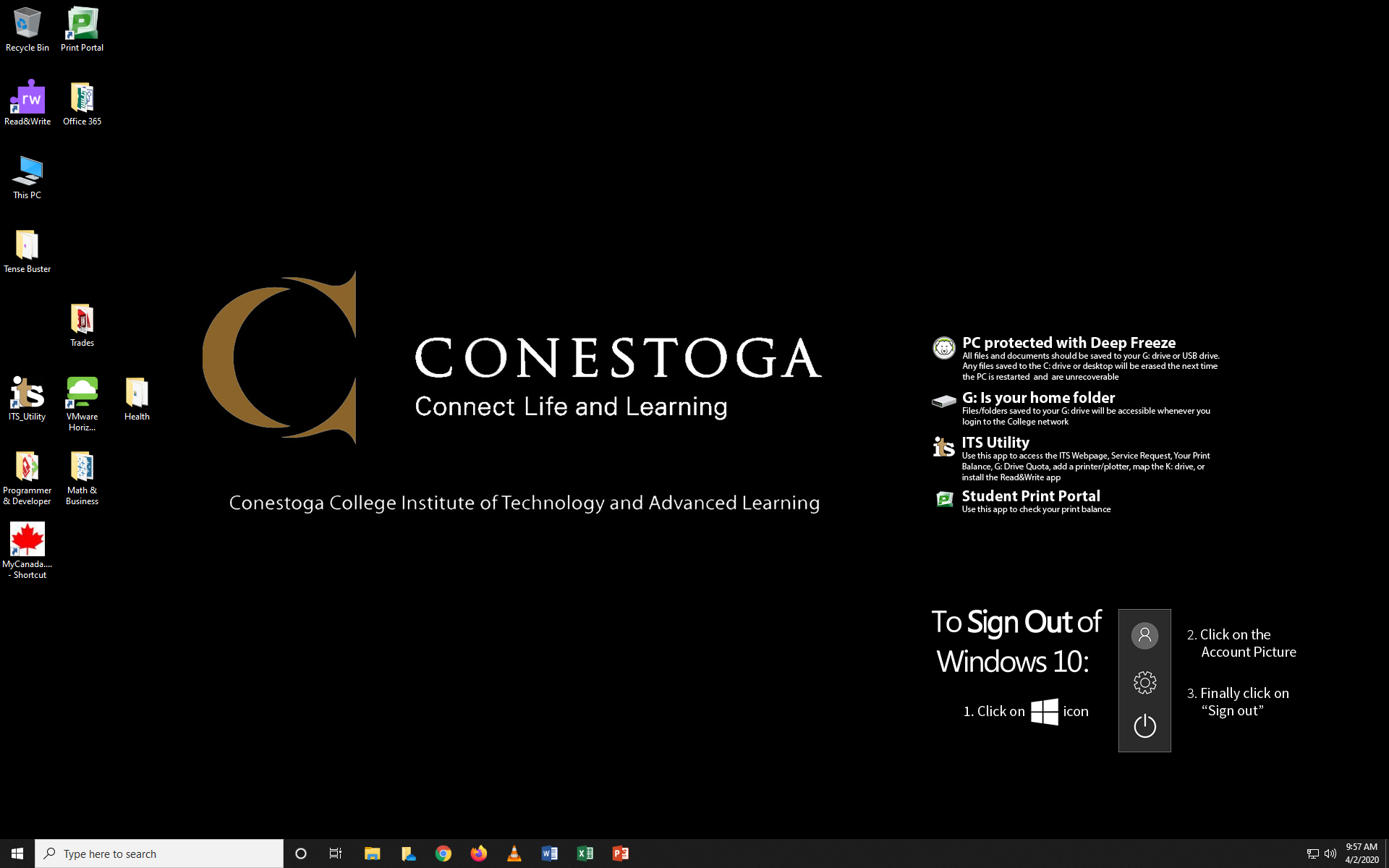 Step 9. Remember to sign out or restart the PC when done. Do not shut down the PC.